September 21, 2023 8:30 AM – 7:30 PM (EDT)
Building Energy Exchange, Inc.
31 Chambers Street, Suite 609 New York City, NY 10007
Better Buildings with Rainscreens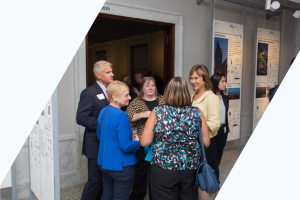 Join the Rainscreen Association in North America (RAiNA) on September 21, 2023 in New York City for their first in-person conference. This whole day event has two portions: the morning will be updates on RAiNA's progress over the past year while the afternoon will focus on incoming local laws to the City.
The first presentation of the afternoon will be on Local Law 126 – Fireblocking Requirements for Rainscreens, followed by a panel discussion on Retrofit and Local Law 97 to show how utilizing rainscreens on existing buildings can help bring your builds into compliance. The afternoon will be capped off with a presentation from industry-renowned keynote speaker Dr. John Straube, from RDH Building Science, on the topic of drainage and ventilation.
Make sure to stick around after the keynote presentation for free drinks and appetizers at the Networking Mixer.
Location
Building Energy Exchange, Inc.
31 Chambers Street, Suite 609
New York City, NY 10007
Hotel Recommendations
As you prepare for RAiNA's upcoming Conference in the vibrant city of New York, we understand the importance of finding comfortable and conveniently located accommodations.  To help you make the most informed decision, we have compiled a list of recommended hotels in NYC.
Please note that the recommendations are merely suggestions to help you kick-start your search.  We encourage you to visit each hotel's website, review guest feedback, compare prices, and consider your preferences before making a reservation; wishing you a memorable and enjoyable experience in NYC!
Questions?
If you're interested in becoming a RAiNA member or have questions about registration, please contact Jenna Xec at the RAiNA administration office:
Phone: 1.833.206.7022
Email: jxec@rainscreenassociation.org
RAiNA Conference: Connect & Cultivate