Continuing Education Sessions
Earn up to 3.5 AIA CEUs!
Better Buildings with Rainscreens
Are you needing some clarity surrounding new local laws coming into effect in New York?
Join us on September 21, 2023 (1:00PM – 5:25PM) at the Building Energy Exchange, Inc. (31 Chambers Street, Suite 609, New York City, NY 10007) for what will surely be a phenomenal line up of sessions.
RAiNA's first conference will focus on providing continuing education by leading experts and industry stakeholders. We'll kick things off with a session that will focus on NYC Local Law 126, followed by a panel discussion on Retrofit and Local Law 97, and cap the day off with an industry renowned Keynote Speaker (Dr. John Straube) on the topics of Drainage & Ventilation.
Make sure to stick around after the Keynote for the Networking Mixer from 5:40pm – 7:30pm.
Unable to join us in-person, but would still like to watch the presentations? 
Purchase your virtual tickets through our event partner, Building Energy Exchange here .
SESSION 1: LOCAL LAW 126 – FIREBLOCKING REQUIREMENTS FOR RAINSCREEN IN NYC
1:00-2:00pm
AIA 1 CEU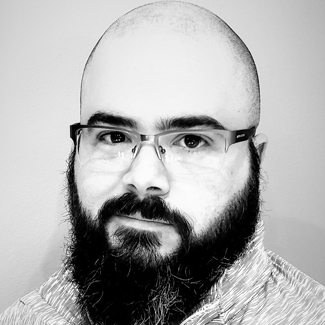 This presentation is entirely focused on Local Law 126 as it pertains to fire blocking in rainscreen assemblies. It will discuss a brief history of the IBC and NYC code language that got us here. There will be a deep dive into new code language, what that means for the use of different materials, and the apparent omissions and conflicts within this language, and what is being done to mitigate these issues. There will be discussion about new materials/ applications that are being adopted as well policy topics.
Presenter: Steven Gaynor, Pivoth Corp
SESSION 2: PANEL DISCUSSION ON RETROFIT AND LOCAL LAW 97
2:30PM – 3:30PM
1 AIA CEU

As buildings age, so do their facades.  Ensuring that these facades remain structurally sound is crucial for the performance of the building, the safety of its occupants, and the safety of the public at large.  Many cities have local laws to ensure these facades are regularly inspected and updated as required.  Despite these efforts, failures still occur leading to sometimes tragic results.  In NYC, Local Laws 11 and 97 have put facades front and center when it comes to ensuring both durability and now, energy performance. Combined, the ramification of these laws has led property owners think more seriously about full enclosure retrofits as a means to ensure long-term durability and to play a major role in the building's improved energy performance, resulting in reduced operational carbon emissions.   
An important tool for such retrofits is the implementation of a Rainscreen Assembly as an overclad or re-clad solution.  This approach addresses durability, moisture management, and thermal performance, while providing a facelift to the building.  This session will dive into multiple NYC case studies of large multi-family buildings that chose a rainscreen retrofit approach.  We'll hear from both the architects and the contractors to learn what led the project team to choose a rainscreen assembly for their retrofit project, how the rainscreen assembly was applied, and if the desired outcomes were met. 
Moderator:
Gabrielle Brainard, Skidmore, Owings & Merrill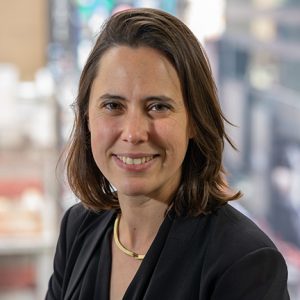 Panelists: 
SESSION 3: KEYNOTE WITH DR. JOHN STRAUBE
3:55PM – 5:25PM
1.5 AIA CEU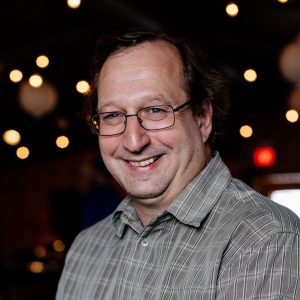 Drainage and Ventilation are the two most important performance aspects that distinguish Rainscreen systems from the Perfect Barrier and Mass systems.  This presentation will present how drainage and ventilation can be provided behind cladding and delve deeply into how big a gap is needed for drainage, how the gap size and vent openings influence ventilation flow, and how much drainage and ventilation might be needed for your project.  Field and laboratory experimental results from the last 25 years will be presented to support the explanations and recommendations. 
Presenter: Dr. John Straube, RDH Building Science Inc
Unable to join us in-person, but would still like to watch the presentations? 
Purchase your virtual tickets through our event partner, Building Energy Exchange here .