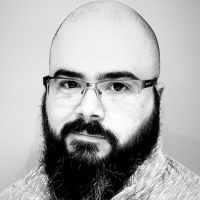 Steven Gaynor
Pivoth Corp
Steven Gaynor is a Principal of Pivoth Corp providing consulting services for building product manufacturers seeking to enter or grow within the US Market.  
He has worked in the building envelope industry since 2003 with experience spanning building envelope installation contractors, general contractors and product manufacturers. Leading programs with several building product manufacturers, Steven has led multiple new products from conception through launch in the rainscreen segment.   
Steven Co-founded the Rainscreen Association in North America in which he now serves on the Board of Directors, and as Vice-Chair on the executive committee. He has also been a voting member of ASTM E06 since 2010. 
Today he helps his clients pivot and achieve growth by building and securing channels to market, training sales teams, and leading rainscreen products through the complicated maze of certification in North America.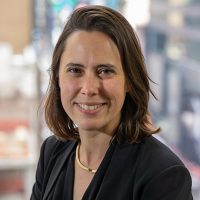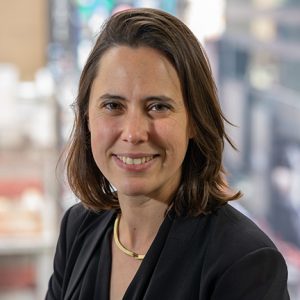 Gabrielle Brainard, AIA CHPD
Skidmore, Owings & Merrill, Associate Principal, Enclosure Specialist
Gabrielle is an Associate Principal and enclosure specialist at SOM. As a certified passive house designer, she applies building science principles to the design of comfortable, durable, and energy-efficient buildings. Her research on envelope retrofits has been supported by the AIA Upjohn Research Initiative and by NYSERDA, and she is currently working on a book of Passive House retrofits, forthcoming from Routledge in 2026. Gabrielle is a visiting professor at Columbia GSAPP and a trainer for The Passive House Network.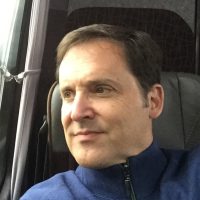 Ralph Forst, R.A.
Forst Consulting, Principal
As Founding Partner, Mr. Forst oversees consulting of matters pertaining to the building exterior.  Building facades, waterproofing, roofing, and envelope performance have been a focus since before the company began.  New construction, landmark restoration and building forensics combine to inform each other as to envelope design, maintenance and restoration. 
Mr. Forst has completed restoration work on dozens of Landmark buildings including Lever House, MetLife's 11 and One Madison Avenue, The Villard Houses, and 241 Central Park West.  Recladding works include 340 Madison Avenue, UJA of New York on Lexington Avenue, and 211 East 70th and 215 East 68th Street.  Mr. Forst has consulted on new curtain walls for 415 Madison Avenue, 7 Bryant Park, The Greenwich Lane, and Dock72 in the Brooklyn Navy Yard.  
In addition to consulting on new work, Mr. Forst has experience in forensic investigations involving hurricane and fire damage to building exteriors and has been involved in glass breakage studies and numerous envelope performance evaluations.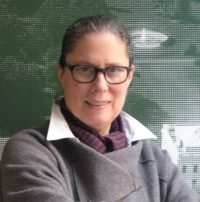 Alissa Bucher
Rogers Architect
Alissa Bucher, AIA, is a partner at Rogers Partners Architects and Urban Designers in New York.  Alissa joined Rogers Partners in 2000 (previously Rogers Marvel), where she has led cultural, institutional, and residential projects.  Notable projects with Rogers Partners include the Westchester Reform Temple in Scarsdale NY, The Stephen Gaynor School in New York, and the recently completed Spence Athletic and Wellness Facility.  Previous professional experience includes 9 years at I M Pei and Partners, where Alissa worked on building envelopes for the United States Holocaust Memorial Museum in Washington DC, and the Ronald Reagan Federal Office Building, also in Washington.  Alissa has served as a professor and/or juror at Columbia University, Cornell University, The Pratt Institute, City University of New York, and Georgia Institute of Technology and holds a Bachelor of Architecture degree from Cornell University's College of Architecture, Art, and Planning.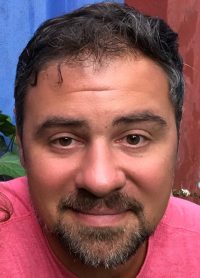 Anthony Wetterau
Tindel Lawrence
Anthony Wetterau is a building enclosure enthusiast with over 17 years of total experience in industry as consultant and contractor.  He is a licensed NYS PE with over 10 years of experience with inspection, forensics, design, and construction administration on a vast array of building types, ages, and utilities.  He now serves as the VP at Lawrence Exterior Restoration Corp spearheading deep energy retrofit and full building enclosure replacement projects in addition to more traditional FISP maintenance.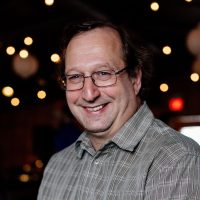 Dr. John Straube
Principal, RDH Building Science Inc.
Dr. John Straube is a Principal of RDH Building Science Inc. and has over 20 years' experience as a building scientist, engineer, and researcher. He has broad experience in the building industry, having been involved in the design, construction, repair and restoration of buildings across the globe. Considered an international expert in moisture-related building problems, his building science expertise has been applied to solve complex failures like moldy roofs, failed masonry, leaky EIFS, insulating Mongolian yurts, wet basements, rotting crawlspaces and attics, and historically sensitive retrofits.